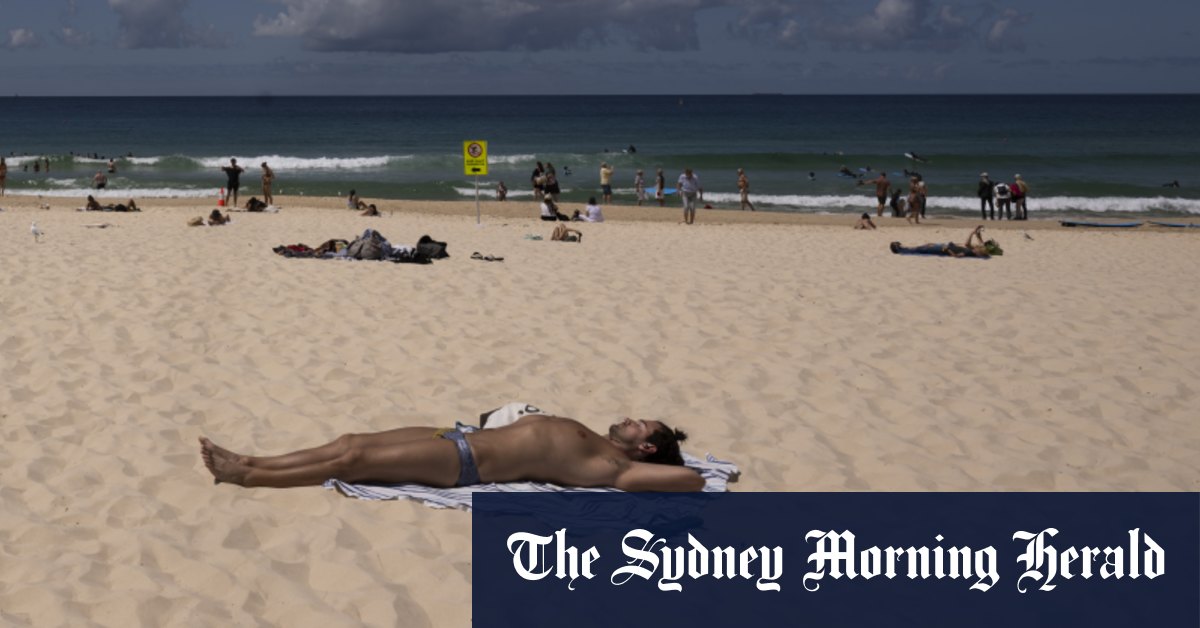 It's hard to flaunt your wealth in a bikini or a pair of budgie smugglers, but Bondi Beach is an unlikely socialist haven.
The median price for a two-bedroom apartment in 2022 is $1.57 million, while a three-bedroom house costs $3.7 million. Median rental prices are equally tempting – $780 per week for the two beds and $1,450 for a family home.
Yet mainstream wisdom still says that class barriers are washed away on Australia's most famous stretch of sand.
"Everyone is equal on the beach," says restaurateur Maurice Terzini, whose Icebergs Dining and Bar, perched at the southern end of Bondi Beach, is an icon of Sydney's dining landscape. "We have this beautiful public space and what it offers is open to everyone."
This includes billionaire James Packer, whose 2014 street brawl with former Nine chief executive David Gyngell made international headlines.
Bondi's tabloid reputation was also cemented in 2006 when hotel heiress and reality TV star Paris Hilton received the red carpet from former Waverley Mayor George Newhouse, who exclaimed: "I must say that Paris is welcome in Bondi at any time.
No wonder the current Mayor of Waverley, Paula Masselos, insists that Bondi Beach is an egalitarian place. "Half the time you wouldn't know someone was a judge or a bricklayer or a tourist until you had a chat," she says. "It's what makes our beach extra special and it's something I guard jealously."
Masselos' view echoes graffiti once scrawled on the seawall near the Bondi Surf Life Saving Club: "The rich come here to escape and the poor come here to dream."
Billionaires, bricklayers and backpackers might be happy to share the sand and surf. But a turf war is raging in the streets behind the beach where locals fear Bondi Beach is being 'choked to death' by developers trying to squeeze too many people into the suburbs.
Multimillion-dollar apartments and the conversion of homes to Airbnb-style rentals are adding to fears that Bondi Beach could become an enclave for the wealthy.
Bondi Beach Precinct co-organizer Lenore Kulakauskas said the suburb had been turned into a "constant construction zone".
"We've all experienced vibrations in our buildings and suspicious new hairline cracks in our old buildings located blocks away from multiple construction sites," she says. "The noise is constant, the disruption of foot traffic is constant."
Kulakauskas says there were very few neighborhood stores left and "everything sold here has become more expensive."
"The colorful jumble of buildings is replaced by boring gray McApartments," she said.
Terzini fears Bondi Beach has lost some of its youth and vibrancy, as soaring property prices make the suburbs unaffordable for some people.
"Twenty years ago there was a house party every night," he says. "Literally, you were leaving work and there were parties everywhere. Today, at 10 o'clock in the evening, it is dead.
Masselos says developers are pushing projects that ignore local planning rules and build buildings that create wind tunnels, traffic jams and overshadow neighbors, robbing them of their privacy.
"Worse than that, often what's built isn't what people want and it's not affordable," she says. "I heard of a one-bedroom apartment in this area that costs $2 million. How affordable is it? »
The leader of developer lobby group Urban Taskforce, Tom Forrest, said the quality of Bondi Beach's housing stock was "desperately in need of renewal".
"Overseas visitors are impressed by the beautiful beach, but the suburb itself hasn't moved from the backpacker fraternity milieu it developed in the 1970s," he says.
Forrest said the vast majority of improvements to public amenities over the past 15 years have been funded by levies from developers: "The only parts of Bondi Beach with even footpaths are those that have been replaced or repaired by developers. ."
Forrest says the council has spent too much time navel-gazing and funding staff to oppose development instead of improving the suburb.
"Rather than just preserving Bondi as an asp, the Mayor of Waverley should think about how development can fund real improvements for the Bondi Beach community," he says.
Bondi Born swimwear brand founder Dale McCarthy says the world's best cities protect their beauty, character and quality of life through thoughtful long-term planning.
"It can't just be developer greed and the board's short-term revenue needs," she says. "I fear Waverley Council – who were responsible for Bondi Junction – are also responsible for the future of Bondi town planning."
Loading
Similar tensions over property development can be found across Sydney, but few suburbs also face the crush of visitors to Bondi Beach.
And nowhere else in Sydney has traffic jams and crowded buses been fought over rather than a train line that could make it too easy for residents of western Sydney to enjoy a day at the beach. .
Yet tourists are the backbone of the local economy. Without them businesses have struggled to make money and find staff, especially in the cafes and restaurants that are an integral part of the Bondi experience, said the president of the Bondi Chamber of Commerce and districts, Emmanuel Constantiou.
But hopes are high for a hot, vaxxed summer after years of bushfires, COVID-19 and wet weather. The reopening of Bondi Pavilion and Icebergs Dining and Bar also promises to keep visitors coming back.
Bondi Beach remains popular as a backdrop for events such as Sculpture by the Sea and City2Surf, as well as a beach party for World Pride.
However, events such as the 'chic picnic' White Dinner, scheduled for the beach on November 12, and a proposed private beach club on the sand have divided opinion, with some locals worried about the commercialization of the beach. 'public space.
Kulakauskas says the residents' group had asked the council to encourage visitors to visit the other beaches and hold events in other areas such as Bondi Junction, Bronte and Tamarama.
Loading
"We also don't want the council trying to do more and more things here, especially in the winter, because it's nice to have a quiet time," she says.
Despite concerns about parking and traffic jams, Kulakauskas says the buses were sufficient and "we don't really see the train to the beach as doable."
"We've always had hoards of visitors to the beach and accept it as if nothing had happened," she says. "We have the luxury of choosing our swim times to avoid the busiest times of the day.
"Our main fear is that the developers try to block so many people in this small area that it is not overrun with visitors but smothered by its inhabitants, their cars, the additional waste, not to mention the pressure this will put on aging infrastructure.
Kulakauskas' bleak vision of the future is at odds with the Bondi brand, which sells an idyllic version of Australian life through swimwear, tanning products, beer and reality TV.
McCarthy says the seaside suburb offers "a lifestyle that everyone wants".
"Anyone who wants to live their best life is drawn to it, and its laid-back style invites them to be who they want to be," she says.
Local historian Lawrie Williams says the demographics and attitudes of Bondi Beach have changed dramatically since he joined the North Bondi Surf Life Saving Club as a teenager in 1971.
Back then, it was a working-class suburb whose residents knew which pubs to avoid and when to close the windows to get rid of the stench of Sydney's sewage draining straight into the ocean.
"Developers have always been drawn to Bondi Beach," he says. "This dates back to the extension of the tram line to the beach in 1894, providing an efficient public transport system linking Bondi to the city and beyond."
Still, Williams says the suburb nurtures a "great sense of community" through local sports and volunteer groups, such as surf lifesaving and the Bondi Icebergs Winter Swimming Club.
"These clubs and organizations provide the glue that binds locals and others together to provide invaluable community service and at the same time give people a sense of belonging and a sense that they are contributing to a greater cause," he says. .
Bondi Rescue Lifeguard Anthony "Harries" Carroll also points to the community ethos embodied by lifeguards on the beach and the weekly Fluro Friday sessions where surfers gather to raise mental health awareness.
Carroll also embraces the flotilla of surfers waiting to catch the perfect wave.
Loading
"People don't like to surf with beginners and crowds," he says. "But I love it – you meet such a diverse range of people in surfing having the time of their lives."
The Morning Edition newsletter is our guide to the most important and interesting stories, analysis and ideas of the day. register here.