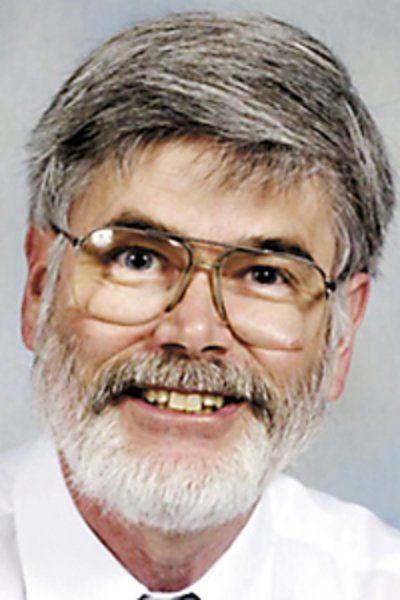 Every day begins a new story. The Glencroft is a well-appointed community with eight small condo neighborhoods surrounding community assets and a few apartment complexes.
It would have been easier for us to do these seven interviews in one place, but there is a benefit to being located in each household. Veterans are more comfortable and their photos and memories can give me a better idea of ​​what to ask for.
After our interview with Gene Hedin, we packed our bags and went to Airman 1st Class Ken Wixon.
I have come to the conclusion that we do not live a single life. I can look back and see that my life was once a childhood. Then I lived my adult life. My wonderful life with Sue ended three years ago this month and I have lived this empty life since then. Now I'm starting to see flowers on a tree that I thought was dead. It all seems so strange to me.
Ken's interview had a certain air of life. It was the end of the day, but there was a new beginning as we stepped back in time to the early days of the Cold War. Ken had cropped white hair, a thin mustache, and a demeanor that made him 20 years younger.
Their old dog was lying on a comfortable blanket in the kitchen. Her puppy days were over and soon she would be too. Even this sad day would mark a new start for Ken and his wife to travel and do a few things they had put off. A stark reminder of our times came when Ken said the word "farmer" and his Alexa embarked on a detailed thesis on agriculture.
Airman Wixon grew up in a small farming town in Minnesota. At its peak, Florence, Minnesota had about 80 citizens. When Ken graduated from high school, he enlisted in the Air Force. From Minnesota, he went to San Antonio for basic training and trained in Illinois to become an airborne radio repairman. His first posting was to Thule, Greenland, and from there to Tucson. If he had been an ice cube, he would have cracked.
Thule was an interesting place. The only woman within 100 miles was the wife of the Danish commander. The call letters for their only TV station were KOLD, and the lineup was six months late here. If there was a better part, it was the view. They were surrounded by mountains on three sides with pack ice to the east. North Star Bay featured icebergs in the summer, and nearby was the flat top of Mount Dundas, a sacred place to the Eskimos.
They were too far north to see the Northern Lights, but the stars at night had to be spectacular. The sun disappeared from October to February and made a slight circle in July without setting.
It was like sitting on the back porch watching the sun go down with a friend when Airman Wixon shared his life story with us.
Don McAllister heads the National Historical Archives of Veterans. His column appears on the second Saturday of each month. He can be contacted at [email protected] and
www.nvharchive.org.