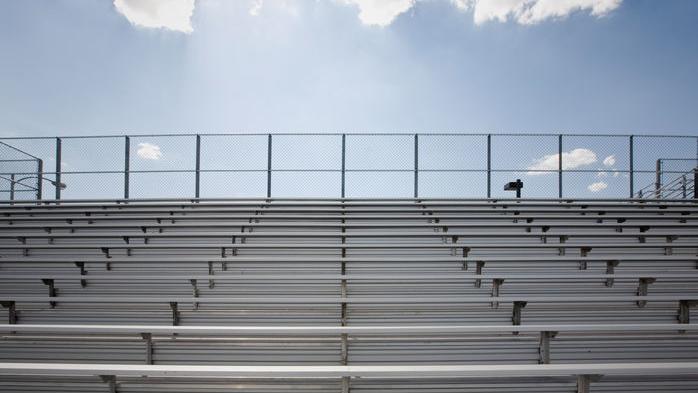 The Bruins tied Glacier for the title, but ultimately lost in the playoffs and finished second.
The Wolfpack had three of the other four firsts as Salonen (146) took second, Tyler Avery (146) took third and Sam Engellant (147) took fourth. Cale Hines of Capital took fifth place (147).
While Glacier and Capital finished tied for first at 595 before the title was decided in the playoffs, Missoula Sentinel took third place with 607.
Glacier won the women's title with a final score of 747 strokes. Jillian Wynne of the Bruins was tied with Chloe Tanner of Glacier after day one, but she split with a 78 in the second round and won by seven over Tanner and 13 over Sarah Halferty of Helena who was third (170 ).
Sentinel missoula swept Flathead at Kalispell, 25-23, 25-19, 25-17. Quincy Frolich led the Spartans with 10 kills. Her teammate Paige Sawyer had 25 assists, four blocks and three aces. Savanna Sterck had 18 kills for the Bravettes.
Christian valley beat Darby Saturday 25-11, 25-14, 25-10. Ellie Hover had 12 kills, 10 digs and two blocks for the Eagles. Ashley Kelly had eight aces. Florence beat Eureka on Saturday 25-18, 25-16, 25-20. Corvallis swept host East Helena on Friday 25-9, 25-6, 25-16. Helena Capital picked up a victory at Hellgate on Saturday, 25-9, 22-25, 21-25, 30-28, 15-10. Noxon survived St. Regis on Saturday 16-25, 25-18, 21-25, 25-17, 15-4. Saint Ignatius arrested Troy, 20-25, 25-12, 25-17, 22-25, 15-13. Thompson Falls dominated Deer Lodge, 25-21, 25-21, 15-25, 34-32. Avery Burgess had nine kills and 10 digs to lead the Blue Hawks. Ellison Pardee added seven blocks and McKenzie Robbins three aces. Skyla Pierson had 15 wins for the Wardens.