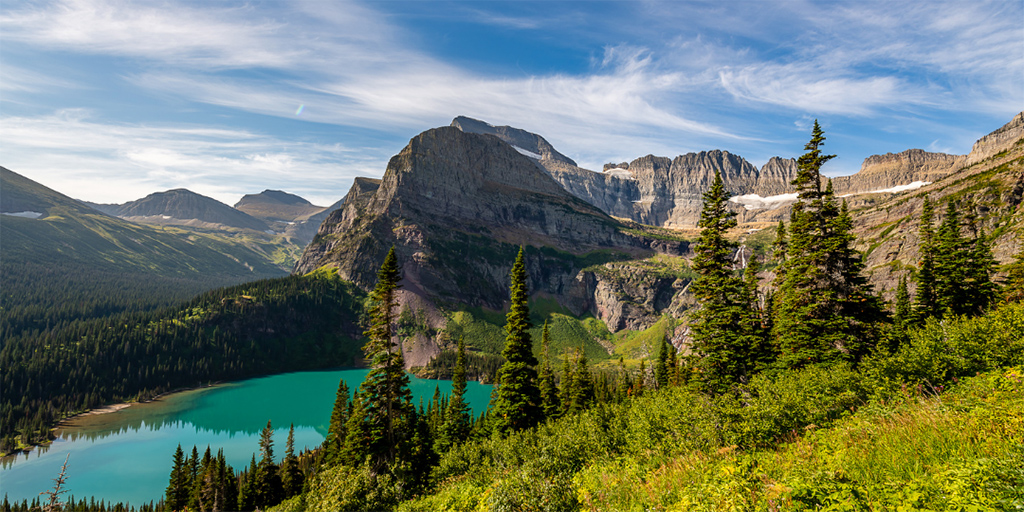 A professor from Florida State University College of Fine Arts and her wife – a graduate of the college – have been selected as artists in residence at Montana Glacier National Park to create a dance film focusing on global environmental challenges and human effects.
Ilana Goldman, Associate Professor at the School of Dance, and Gabriel Williams (MFA in Dance, 2017) will spend four weeks in June exploring the natural and cultural resources of the national park while pursuing their artistic goals.
"Glacier National Park is a great place to look at environmental issues," Goldman said. "The rapid melting of glaciers is a visible marker of the impact of climate change on the planet."
For the film, Goldman made an item of clothing made from plastic waste that she generated over four months. This project has helped her consider her personal contribution to the plastic waste crisis, she said.
"In general, our work explores 'humans in nature' and the impact of the environment on the dancer," Goldman said. "In this work, I want to explore the human impact on the environment through dance – a relationship between the abuser and the abused. Despite the abuse and destruction, the Earth seems to adapt and be quite resilient, but at some point it won't be able to withstand the onslaught. What would the Earth look like if it were human, if it moved?"
In 2018, landfills received 27 million tons of plastic and plastic production reached 35.7 million tons, according to the US Environmental Protection Agency.
The Artist-in-Residence program seeks artists whose work relates to the park's interpretive themes. It also seeks artists who support the mission of the National Park Service and the conservation of these public lands.
"I have a deep love of nature, and it gives me inspiration, nourishment, wonder and joy," Goldman said. "Because of this love, I often think about sustainability and try to make eco-friendly choices."
The couple will lead three filmmaking workshops during their residency. They will also scout locations, choreograph, shoot sequences and pre-edit the film.
Goldman will serve as performer, choreographer, director and editor, and Williams as videographer.
"We are very happy to have one of our educators participating in this program," said FSU School of Dance Chair Anjali Austin. "This national park is a beautiful and fascinating place for this project."
To learn more about Goldman's work, including his previous short films, visit IlanaGoldman.org.
For more information, visit dance.fsu.edu.