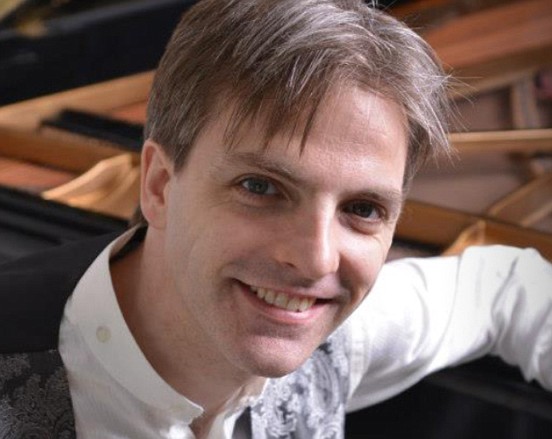 The Glacier Symphony and Chorale's 39th season continues its celebration of Maestro John Zoltek's 25th anniversary as Music Director and Conductor with a world premiere of a piece for piano and orchestra by contemporary composer Matthew Mason. Paganini's "Rhapsody on a Theme" will be performed by Los Angeles-based concert pianist Roger Wright. Entitled "Enigma", MasterWorks Concert4 will take place on February 19 and 20.
"Although this piece is entirely based on the same theme used by Rachmaninoff in his 1930s composition on the same theme, the pieces couldn't be more different," Zoltek said. "When I first heard it, I was electrified by the driving rhythms and the energy Mason brought to explore the Paganini theme. This piece has a unique twist on that melody we all know. It is a very demanding work both for the orchestra and for the soloist, I know that the public will thoroughly appreciate it.
Originally from Texas, Mason is an award-winning composer and pianist whose works combine high craftsmanship, rich harmony and memorable melody with accessible and exciting rhythmic vitality. He studied piano at both the University of Houston and the University of Southern California. He started writing music at the age of 11. Mason has had works commissioned by festivals and piano competitions and has also been active in the world of commercial composition. He has received three Telly Awards for his commercial compositions, including the 2012 award for original compositions created for a series of short films detailing Habitat for Humanity's humanitarian efforts.
Pianist Roger Wright has performed at the Amadeus Festival and at Rebecca Farm with Zoltek. Also born in Texas, Wright began his piano studies at age 12, making his concerto debut at age 18 with the Houston Symphony. He too is a graduate of the University of Houston, as well as Rice University. In 1998 he came to international attention when he won the 24th Frinna Awerbuch International Piano Competition in New York, which led to his debut at Carnegie's Weill Recital Hall. In 2000, he did it again. Responding to the overwhelming support he received from audiences, radio listeners and critics at the Sydney International Competition, the Australian Broadcasting Corporation released "Piano Masterpieces", a CD of his performances at the competition. He was one of 32 competitors selected worldwide to compete in the Eleventh Van Cliburn International Piano Competition and twice received the coveted Aspen Music Festival Fellowship Prize. Critically acclaimed for his powerful technique and singular musical interpretation, Wright has performed with orchestras around the world and has been the featured performer on national radio broadcasts in the United States, Canada and Australia.
The Glacier Symphony will open the concert with an evocative, dance-inspired orchestral composition of Zoltek's "Hemispheres." English composer Sir Edward Elgar's beloved "Enigma Variations" will also be performed.
The concerts will be held at Flathead High School's Performance Hall on Saturday, February 19 at 7:30 p.m. and Sunday, February 20 at 3 p.m. Due to the number of Covid-19 cases in the Valley, masks are highly recommended to help protect orchestra members, staff, patrons and community healthcare workers.
Tickets are available by calling the box office at 406-407-7000. Tickets for MasterWorks concerts are free for K-12, Grades 2 and 3 students. To purchase tickets and for more information, visit https://glaciersymphony.org/.