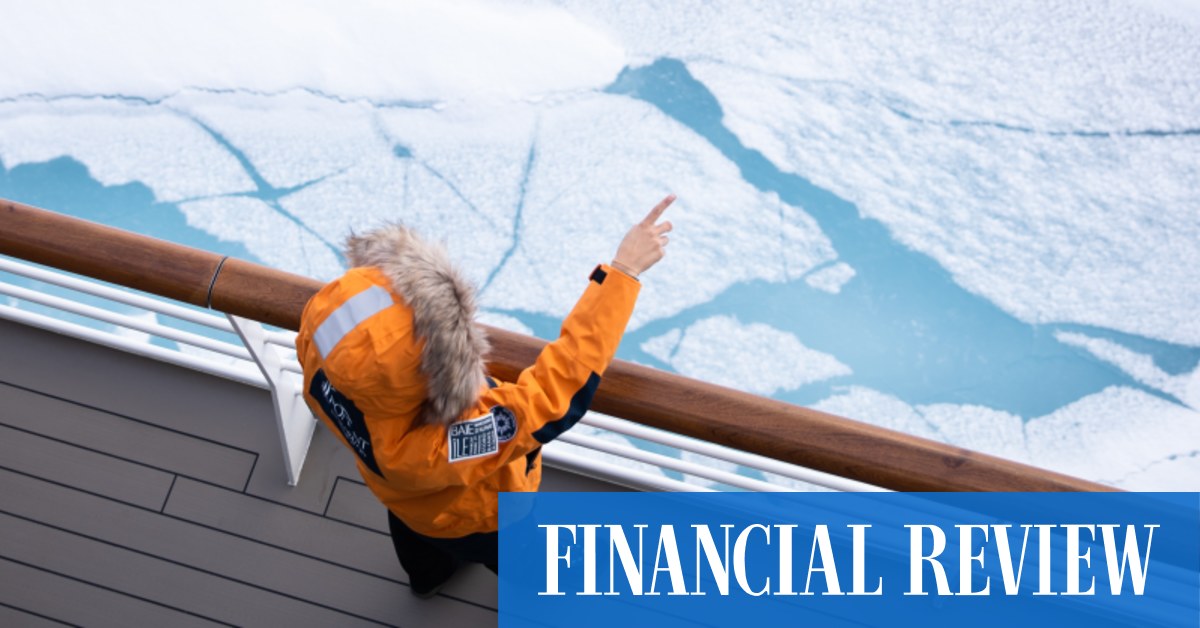 "As the largest island in the Svalbard archipelago, Spitsbergen has a variety of wildlife and history that will appeal to visitors," says Erwin-Rose. "Visiting Ny-Ålesund, the northernmost city in the world, is a highlight – this city was once the starting point for many expeditions to the North Pole.
"Glaciers dominate the landscape here, and guests will have the opportunity to view these stunning structures from the ship and from the fleet of zodiac boats. Polar bears, walruses and whales rule this beautiful, wild and remote part of Norway and a meeting with them is always a very special event.
Spitsbergen is the last piece of land before the Arctic sea ice begins – once you've said goodbye to its jagged coastline and thousand-year-old glaciers, there's only ice and ocean before your expedition begins. reaches the geographic North Pole. This is the time to watch, transfixed, Commander Charcot cut through the ice, heading ever north, until you finally arrive at 90 degrees north latitude, the apex of the spin axis of Earth.
The geographic North Pole is covered in ice all year round – it is permanently dark for six months, then permanently light for the rest of the year. It is a place that has fascinated explorers and held an almost mythical presence for so many others, a zone of deep calm and a true must-visit experience.
And then, of course, it's time to turn back to Spitsbergen and enjoy the time aboard Commandant Charcot. This ship is essentially a five-star cocoon that travels with you to some of the most remote and amazing places in the world. The ship is the first hybrid-electric luxury polar exploration vessel, where there is so much to enjoy and experience.
The service is five-star luxury, with a French flair, from sumptuous dining options to elegant interior design. You can enjoy a spa or sauna treatment, relax with a book and a cup of coffee in the observatory lounge, or get involved in some of the many activities organized by the cruise director. And of course there are lectures given by the expedition team, as well as regular excursions aboard the zodiac boats.
"The Expedition Team's expertise ensures guests have a fully immersive experience," says Erwin-Rose, "with detailed explanations of the environment, whether ashore or on the Zodiacs."
There are so many highlights to this expedition – although there is nothing quite like that unique, exhilarating moment when you travel to the ends of the earth.
Click here to find out more about Le Commandant Charcot, or call 1300 737 178 (Australia), 0800 767 018 (New Zealand) for more information or to order a brochure.