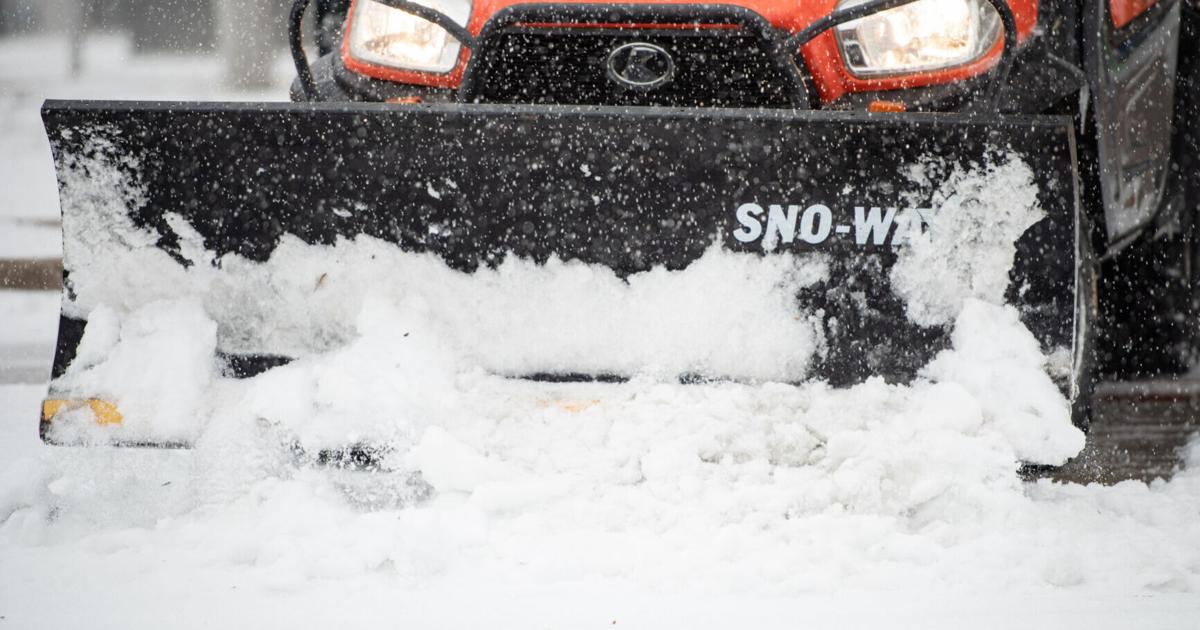 Sunny skies and highs just above freezing are expected later on Saturday before temperatures dip into the mid-teens overnight. Sunny skies are expected to return on Sunday, with highs around 40.
The possibility of another round of wintry weather comes as central North Carolina continues to emerge from a storm that brought 4 inches of snow and ice to the Triad over the past weekend. Schools in Winston Salem/Forsyth County remained closed for the second straight day on Wednesday, and impassable side streets kept many residents stuck at home.
Crews completed clearing major roads Tuesday evening and are continuing to work on collector streets, city spokesman Randy Britton said in a video update Wednesday morning.
He added that equipment will begin moving into neighborhoods on Wednesday and that for some residents, a small temporary inconvenience may accompany those efforts.
The accumulated snow turned to thick ice by repeatedly melting during the day and then refreezing overnight. As city crews move through neighborhoods, the plows will break up this ice and push the pieces toward the sidewalk.
"They're going to block the aisles," Britton warned. "It's an effect of cleaning up the streets in the neighborhood, an effect that we can't prevent from happening. We apologize, but it is necessary to treat these streets.