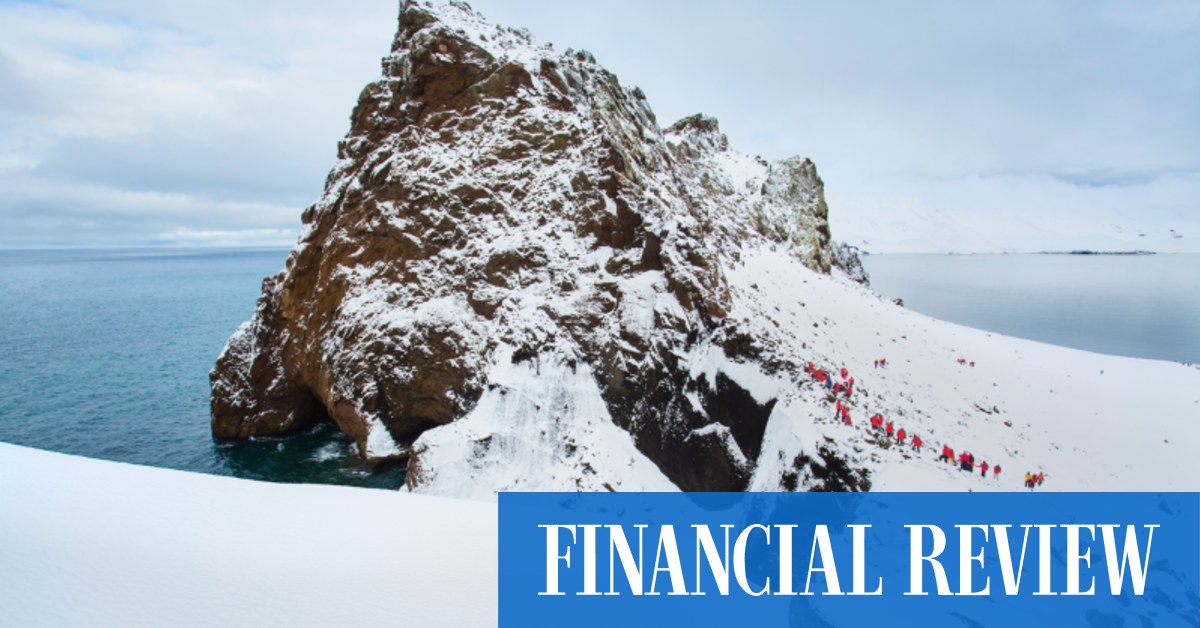 Equally magnificent is the feeling of having reached the end of the Earth, and not only because of the otherworldly landscapes. These are sparsely inhabited places: Greenland was the last significant landmass colonized by humans, while Antarctica sees only a slew of researchers coming and going. A void this large is both intimidating and exhilarating, and feels like a very exclusive experience.
Silversea offers a range of polar itineraries. Fly from Ushuaia in southern Argentina to the South Shetland Islands and you can get a taste of Antarctica in just five days. At the other end of the scale – and the planet – is the legendary Northwest Passage transit from Greenland, which takes 24 days and sails through Canada's High Arctic.
North exposure
Far north of the Norwegian mainland, Svalbard is as close as most people ever get to the North Pole and one of the ultimate destinations for expedition cruises. This bare archipelago is divided by mighty fjords, scratched by glaciers and topped by frozen mountains that offer spectacular sailing.
In the Liefefjord, five glaciers meet. In Julibreen, a single glacier is 16 kilometers wide and spits ice across the bay. In the vast nature reserve of Nordaust Svalbard, walruses teeter on their sandy haulouts. The half-mile-high cliffs are dense with nesting guillemots and puffins. Svalbard is also one of the best places in the world to see polar bears, especially since they stick to the shore and the edge of the pack ice to hunt.
Across the Atlantic, Greenland is just as breathtaking. Skoldungen Fjord is ice-scraped and topped with mountains of meringue, while the 100-kilometre-long Prince Christian Sound is lush and dotted with icebergs. Blue, sculpted ice from Evigheds Glacier falls into the sea.
Greenland is also a meeting with remote communities in daunting destinations. Included excursions along the Silversea coast take you to places like Aapilattoq, whose hundred inhabitants live by hunting and fishing, or Nanortalik, whose colorful houses stand against green tundra and blue bay . One of the most fascinating settlements is Qaqortoq, inhabited by Inuit and Vikings in the 10th century and now thriving on tanning, fishing and ship repair.
Southern Comfort
In Antarctica, on the other hand, your ship is the only sign of human civilization. You won't see houses, roads or telegraph poles, although sometimes remnants of old whaling stations are scattered along isolated shores. It is home to wildlife in astonishing numbers: fur seals and seabirds, and colonies of penguins that number in the tens of thousands.
Ships depart from Ushuaia, or Puerto Williams in Chile, crossing the Drake Passage to the Antarctic Peninsula and the South Shetland Islands, which have a lunar landscape, peaks and volcanoes. A dip in the thermal waters of Pendulum Cove is an exhilarating experience.
Longer trips also lead to the Falkland Islands – Port Stanley is a curious oasis of Britishness amid the Patagonian landscapes – and South Georgia which, for sheer numbers of undisturbed wildlife, is unbeatable. The islands are home to colossal colonies of fur seals, elephant seals and penguins that populate entire bays. You will be enchanted by Zodiac shore excursions.
Here you are at the ends of the Earth. Humpback whales blow, penguins move and glaciers glisten in the pale light. Then, you return to your ship for a hot shower, cocktail, and three-course meal. It might be a rough ride, but it's tempered by a plush bed and chic design. Few travelers are so privileged, and it's an experience you'll never forget.
For inspiration from incredible polar destinations and luxury cruises with Silversea, visit www.silversea.com.