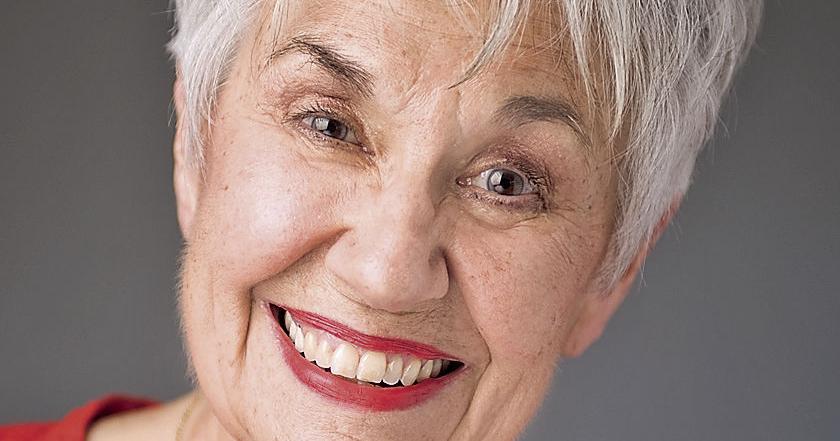 Are you as prepared as I am for the door to the North Pole to be securely closed?
Many of us Southerners just can't stand this arctic cold. I know, I know, we're a bunch of wimps. I have friends in the North who laugh out loud that the world shuts down when we have 24 hours of frost and sleet, snow and ice in the South as they plod to work, at school or elsewhere when the thermometer is 20 degrees below zero and 10 -12 inches of snow are daily occurrences.
Well, that's how we are. They have the proper clothes and gear for that while we dwell on shopping for beach clothes and plotting and planning when we can get to the nearest beach. I survive by wearing layers and layers of clothing, drinking hot drinks, and staying near a heat source. Also, while I like to eat salads, sandwiches, and fruit most of the time, I believe that eating hot foods (hot in the oven, not particularly spicy) helps keep us warm, on the inside. like outside.
I'm going to share a recipe you've seen before, but this is the time of year we enjoy it the most; and maybe some of you will too. First, I declare neutral ground between two groups – "chili with beans" and "chili without beans". I don't remember what "The Gunfight at the OK Corral" was about, but there were almost as serious battles over beans or no beans in the chili.
This recipe was given to me by my longtime friend Bettye Knighton, who was one of the best math teachers to ever pick up chalk. Although she has been retired for many years, I have no doubt that she can walk straight into a classroom today and do any high school math course justice.
Bettye's Easy Chili
Ingredients
1 pound ground beef
2 medium onions, chopped
1 medium green bell pepper, chopped
1 can (45 ounces) ranch-style beans
1 can (8 ounces) tomato sauce
Not
Brown beef with onions and bell pepper in 2-quart skillet.
Add beans and tomato sauce. Cover and simmer over very low heat for 1½ to 2 hours. I've never done this in a slow cooker (having skipped) but I think it could be done. Makes 8-10 servings. Good served over cooked rice and topped with shredded cheddar or jack cheese.
Could you help me follow this recipe? I like carrot cake without pineapple. I either found this recipe or created it many years ago, but it was hidden away for years. A friend and I share a birthday, and this is the cake we chose but our birthday is in April.
Carrot Cake with Cream Cheese Frosting
Ingredients
2 cups of sugar
2 cups flour
2 teaspoons baking soda
2 teaspoons of cinnamon
1 teaspoon of salt
1 1/4 cup cooking oil
3 cups grated carrots
4 eggs
1 cup chopped walnuts
Not
Place the sugar and flour in a large mixing bowl. Add the rest of the ingredients and mix just until well blended. Pour into 3 round pans (9 inches) that have been sprayed or greased and floured.
Bake at 350 degrees for 30 minutes. Remove from oven, let cool and unmold onto wire racks. Once cooled, glaze with the following:
1 package (8 ounces) cream cheese
1 stick of butter
Soften both at room temperature.
Mix 1 pound of powdered sugar. Add 1 teaspoon of vanilla and mix well. Add 1 cup chopped walnuts. Place a layer on a cake plate and spread with frosting. Repeat with the remaining layers. Refrigerate.
— Barbara Richardson McClellan is a longtime food columnist. Email him at [email protected] or c/o Longview News-Journal, PO Box 1792, Longview, TX 75606.