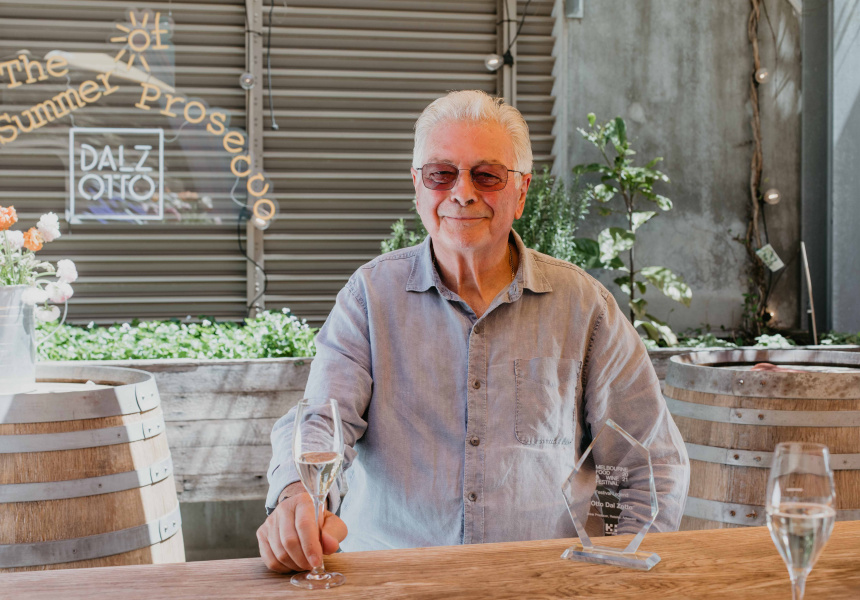 For the past 28 years, the Melbourne Food & Wine Festival has honored the main players and shakers of Victoria's hotel scene by inducting them into the MFWF Legends Hall of Fame. And this year's winners have just been announced.
Seven new legends join the ranks, taking their places alongside Pellegrini's Nino Pangrazio and Sisto Malaspina; butcher Gary McBean; Paul and Jessica Ghaie, siblings from Blackhearts & Sparrows; Ben Shewry of Attica; Anthony Lui of Flower Drum; food authority Stéphanie Alexander; and over 150 others.
"Each of these individuals has made significant contributions to their chosen fields and collectively represents the passion, innovation and creativity of the state's hospitality industry, including the late John Reid," said Creative Director of MFWF Pat Nourse in a statement.
"The State of Victoria and Australia's eaters and drinkers, growers and restaurateurs are the wealthiest and the best for their jobs. "
Inducted into the Local Heroes category, Reid was a co-founder of the beloved and award-winning Redbeard Bakery in Trentham, where he and his brother brought back into service a more than 100-year-old scotch oven (John brought back to life service a number of scotch ovens in Australia). He passed away in September 2021 after being diagnosed with brain cancer, but not without leaving a mark on the state's baking industry and its local community.
Chef, restaurateur, cookbook author and TV presenter Karen Martini was also honored. She began her career under influential Tansy Good (one of last year's inductees) before heading the kitchens of Melbourne Wine Room, Mr Wolf and Icebergs Dining Room and Bar in Sydney. She is also a presenter on Better houses and gardens and opened his new restaurant, Hero, earlier this year.
Sharon Flynn was recognized for her award-winning small batch business, The Fermentary in Daylesford, which supplies The Lake House and Cumulus Inc. She has spent two decades living in Japan, the United States, Europe and Malaysia learning from 'ancient fermentation techniques, which form the basis of his book Ferment for Good: ancient food for the modern gut.
Italian-born winemaker Otto Dal Zotto has been named a legend under the banner of beverage producer / retailer / lawyer thanks to his alpine estate Dal Zotto Wines, which he opened with his wife Elena in 1987. He was the first to plant prosecco vines in the King Valley, breeding the sparkling variety in Australia. Dal Zotto Trattoria is also one of the best wine restaurants in the state.
Journalist, food critic and podcast host Dani Valent is this year's honored communicator and educator. She helped age for over 15 years and an ambassador for the food rescue organization Fareshare for almost 10 years. Throughout the pandemic, she has also tirelessly defended and supported migrant hospitality workers excluded from government lifelines.
The Pioneer Award is given to someone 40 years of age or younger who is already blazing new trails in the industry. This year it returns to Jung Eun Chae, who ran a small six-seat Korean restaurant – with homemade gochujang, soy sauce, vinegar, rice wine and kimchi – all in his one-bedroom apartment. . She has since moved to Cockatoo in the Dandenong Ranges, where she will reopen her namesake restaurant, Chae, in a larger space later this year.
And the brand new Sustainability Champion award was presented this year, with Joost Bakker as the first recipient. Dutch-born innovator and eco-pioneer founded Melbourne's first zero-waste restaurant, helped design 'the world's most sustainable shopping center' and created a plan for the house of the future with its future food system Fed Square pop-up, encouraging Australians to rethink sustainability in their daily lives.
Former legends and other personalities from the state's food and wine scene have sent in their nominations, with this year's winners chosen by a jury chaired by food editor and journalist Jill Dupleix, alongside Nourse, author of books by cooking and teacher Tony Tan, wine writer Jane Faulkner and Daisy Slade, festival industry leader.
melbournefoodandwine.com.au