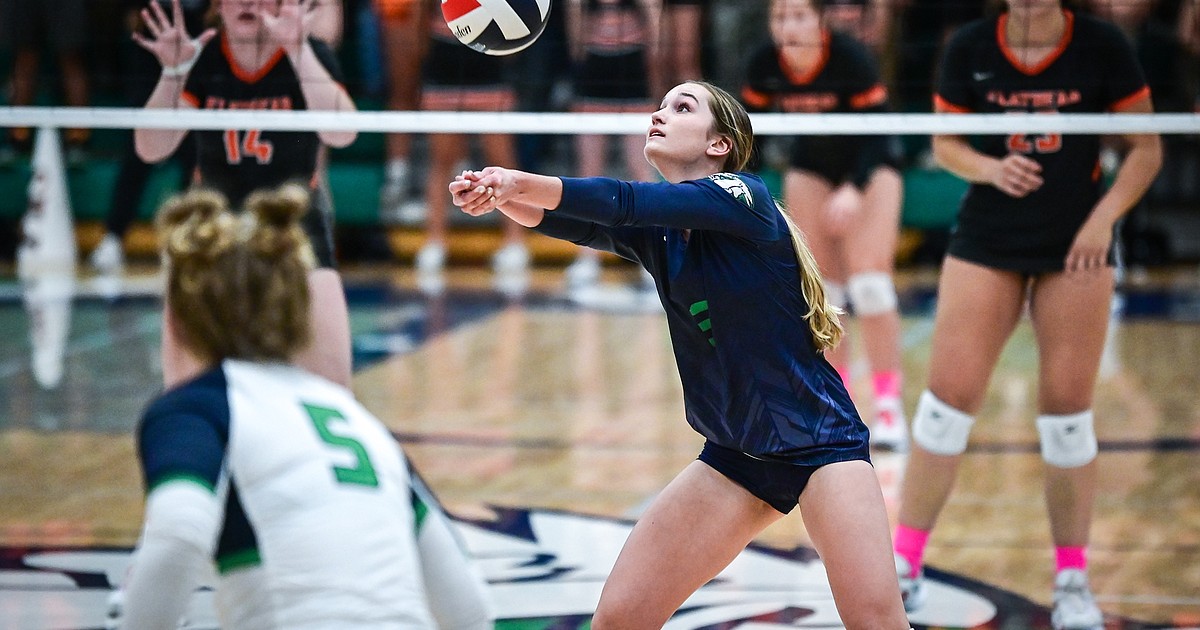 Flathead and Glacier met Thursday night for crosstown volleyball with the Wolfpack coming out on top 25-23, 25-20, 25-18 in the Western AA game at Glacier High School.
"A tough battle, on both sides tonight, my front line blockers really stepped up and got a lot of the balls back to their side, it was really exciting," Glacier coach Courtney Baker said.
Haven Speer stepped in for the Wolfpack leading the team with 10 eliminations and 17 assists.
"She (Speer) played really hard on the outside," Baker said.
Baker also credited senior Maddie Frazier who had 14 recoveries per team on the night.
"Run all over the court and fought to get every ball up," Baker said.
Ella Farrell had four blocks and two aces to lead the Wolfpack (6-14 overall, 5-5 in conference) in every category.
"Really proud of how they came back and fought in the crosstown game," added Baker.
For the Bravettes, Sienna Sterck had a team-high 10 kills and 10 digs in the losing effort. Olive Lyngholm added three service aces.
The Bravettes (5-15, 4-6) won Crosstown's first meeting on September 30 in a three-set sweep.
Glacier def. Flat head 25-23, 25-20, 25-18
Deaths – Glacier 32 (Haven Speer 10), Flathead 22 (Sienna Sterck 10); Assists – Glacier 25 (Speer 17), Flathead 22 (Georgia Wilson 8); Excavations – Glacier 29 (Maddie Frazier 14), Flathead 33 (Sterck 10); Boulders – Glacier 8 (Ella Farrell 4), Flathead 4; Ace – Glacier 3 (Farrell 2), Flathead 8 (Olive Lyngholm 3).