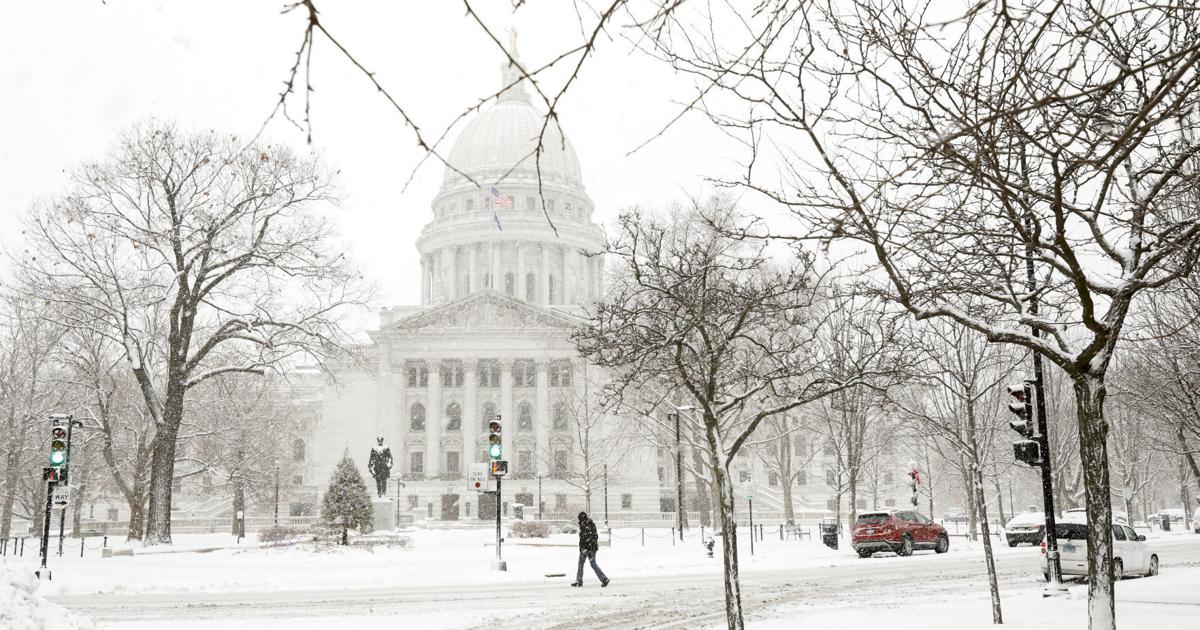 A storm Saturday night is expected to bring a few inches of snow to Madison and southern Wisconsin, with another round early Monday morning expected to add to that, forecasters said.
The National Weather Service says there's a 100 percent chance of snow in Madison Saturday night. Overall snowfall is expected to be light, but could be heavy at times. The storm could deliver 1 to 3 inches.
Temperatures will be cold, with a low around 3 degrees and a wind chill between -5 and zero expected for Madison.
Light snow should begin to cover southern Wisconsin as of 7 p.m. The majority of the snow should be over by midnight, but it could continue until 6 a.m. Sunday, the weather service said.
In southwestern Wisconsin — including the southwest corner of Dane County — up to 5 inches is possible, with some areas seeing 5 inches, forecasters say. A winter weather advisory is in effect Saturday 8 p.m. through Sunday 3 a.m. for Green, Lafayette, and Iowa counties.
"Locally higher amounts may be possible in extreme southwestern Wisconsin," the weather service said.
A second light snowfall is expected early Monday morning through Monday afternoon, forecasters said. Another 1 to 3 inches of snow is expected for southern Wisconsin in this storm.