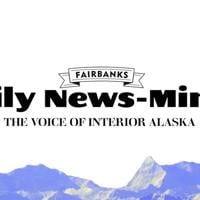 10 YEARS AGO
Jan. 24, 2012 – Fairbanks militia leader Schaeffer Cox and two others face murder conspiracy charges again, this time from federal prosecutors who say the three had a plan as far back as 2009 to kill federal officials, including TSA employees, border patrol agents and U.S. Marshals. The charges carry a maximum sentence of life in prison.
A federal grand jury in Anchorage returned a new indictment on Friday with the additional murder conspiracy charge against Cox, Coleman Barney of the North Pole region and Lonnie Vernon of Salcha, all members of Cox's Peacemaker Militia. This is the third federal indictment to come against the three, who have been in jail on weapons charges since March.
25 YEARS AGO
Jan. 24, 1997 – JUNEAU – An Anchorage lawmaker is warning North Slope oil and gas producers not to drag their feet on a proposed pipeline to Valdez or they could be cut off.
Rep. Ramona Barnes, R-Anchorage, said Alaska could miss opportunities to sell gas to Asian countries if projects elsewhere are developed first.
50 YEARS AGO
Jan. 24, 1972 – JUNEAU – Calling it a "coup," a "shrewd move" and a "smart deal," legislative leaders view Governor William A. Egan's land selection announcement as an important lever in land use negotiations in federal states.
Meanwhile, lawmakers said Sunday that portions of Egan's 76 million-acre selection could guarantee that any future gas pipeline to Canada will cross state land. Egan on Friday announced the selection of 76 million acres of federal dominion land under Alaska state law.
75 YEARS AGO
January 24, 1947 — ABOARD USS MT. OLYMPIA, Little America, Jan. 23 (delayed) — The threat of sudden, heavy frost could force the Navy's Antarctic Expedition to return home weeks earlier than originally planned. At present, the ships of the expedition's core group are anchored in the open waters of Whale Bay at the edge of the southern polar cap.
But to the north is the menacing Ross Ice Pack, bigger than ever this year. In the event of a sudden freeze, extending the pack ice into the bay, the thin hulls of Mt. Olympus and the freighters Yancey and Merrick could be crushed.