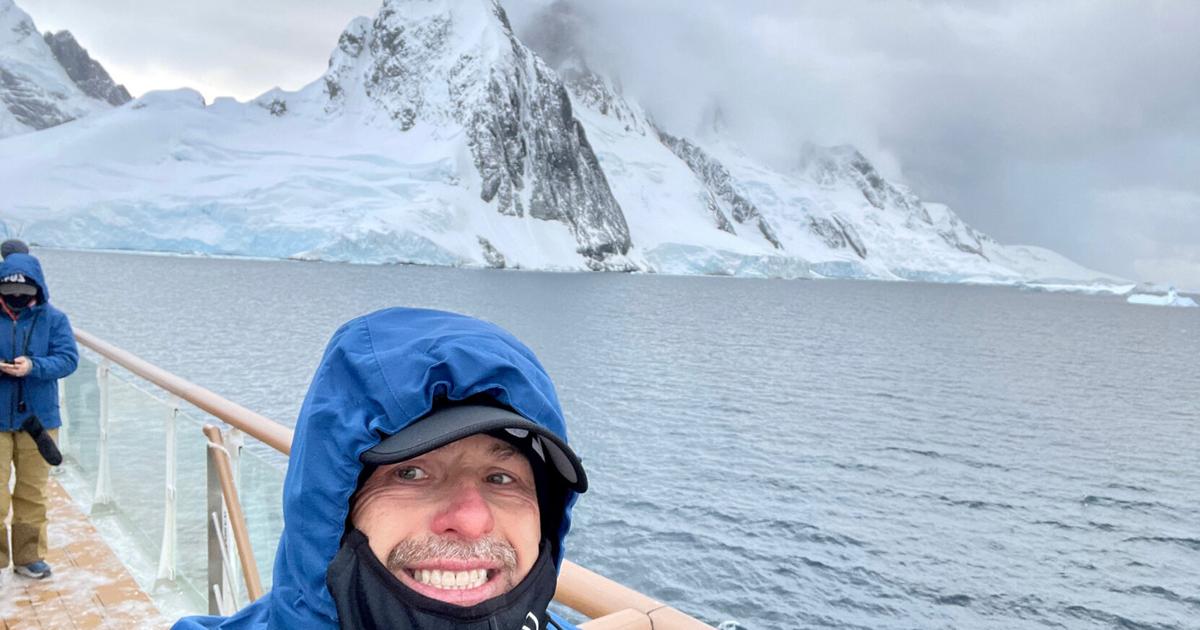 MANKATO — Two residents of Mankato have returned from an Antarctic expedition.
Local adventurers Julia Battern and Mike Innes shared their experiences with an international group of participants on a 2041 Foundation expedition to engage businesses and communities in climate science, personal leadership and promoting sustainable practices.
"I'm home but fair," Mike Innes emailed shortly after 8 p.m. Thursday. The group began their journey on March 17.
Innes plans to spend a few days "reorienting himself" before resuming his duties as director of operations for Onward Energy's Mankato Energy Center.
Onward Energy handled the expenses of the Mankato duo's trip, including the cost of a substitute teacher to replace Battern's science classes at Mankato East High School.
"She has to go back (to school) on Monday or Tuesday," East principal Jeff Dahline said.
Dahline showed enthusiasm for Battern's opportunity to learn more about Antarctica; he also looks forward to discovering how the science education of students in the East is likely to be improved.
"Not only was it a great opportunity for her, but I know she will share this at a very high level with her students and will share it with the teachers in her department. It will have a huge impact on our school program ", did he declare.
Throughout the expedition, East students and staff, as well as area residents, were able to take to social media sites for expedition updates, including a blog created by Battery. She shared many videos of majestic icebergs, flocks of penguins, as well as selfies with her teammates.
Batter included these observances on the sixth day:
"So much excitement as our expedition party of 150, representing 35 nations, traveled to the Port of Ushuaia to board the Ocean Victory. This small cruise ship built in 2021 has made 11 trips to Antarctica; it's the most energy-efficient of its kind, but it still emits 252 tonnes of carbon dioxide on this trip. To "clean up" the CO2 emitted on our trip, 125% of the carbon emissions will be offset by donations to various fundraising efforts, including carbon capture and reforestation projects. I definitely feel some guilt around the imprint of this journey…at the same time, I feel determined to make sure something good comes out of it in the end.
"Our journey began heading west on the Beagle Channel…Within two minutes of being on deck, I had already seen seals, whales, penguins (swimming) in the beautiful backdrop of the mountains… It was special to think that Darwin had sailed this same path nearly two hundred years ago on his ship, the HMS Beagle, and even more special to know that our biology students back at Mankato learn about Darwin's journey in class this week!
Dahline said Battern will likely give a presentation on his trip at a later date.