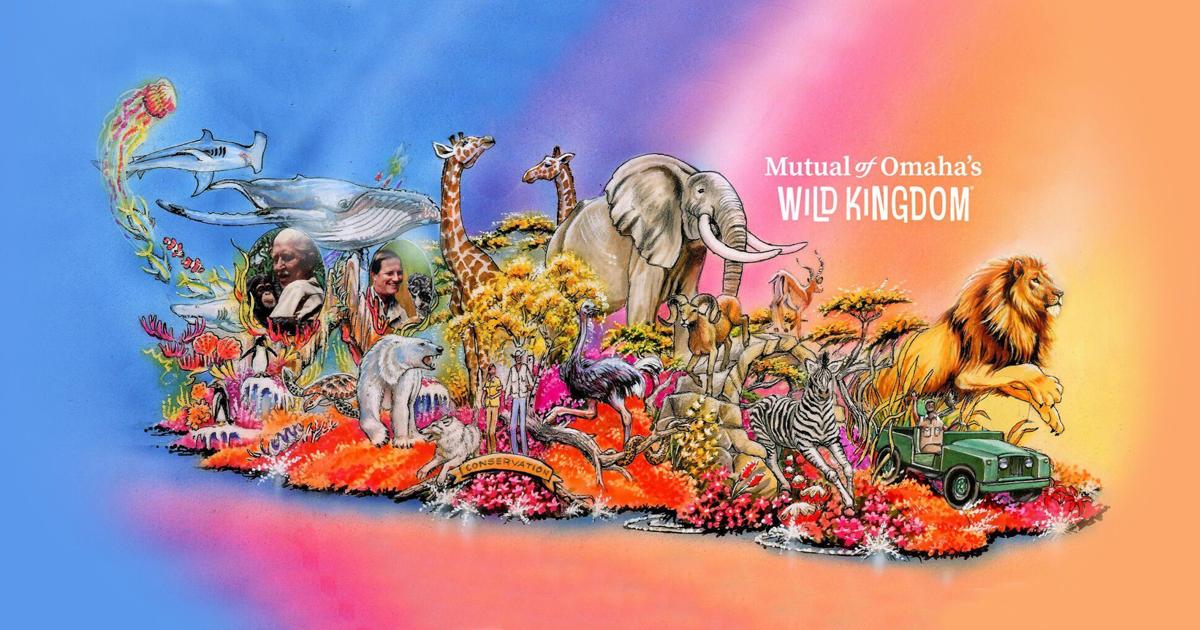 MARJIE DUCEY Omaha World-Herald

OMAHA – Animals from around the world will be on display when Mutual of Omaha's "Wild Kingdom" joins the Tournament of Roses Parade for the first time.
"Wild Kingdom," one of the most beloved wildlife programs in television history, teams up with RFD-TV from Omaha on a 55-foot driveway. The parade will air Saturday at 10 a.m. on ABC, NBC and RFD-TV.
RFD-TV has been replaying classic "Wild Kingdom" episodes on Sunday nights since April, and the decision to participate in the show came from this partnership. He will also promote a new series "Wild Kingdom" which will be launched at the end of 2022 on RFD-TV and other digital channels.
Jim Swenson appointed Deputy Director of Nebraska Game and Parks
Angler Weeping Water is the first female to win the national championship in a series
"Words cannot express how thrilled we are to share our iconic 'Wild Kingdom' brand with the millions of people watching this year's Rose Parade," said Keith Clark, senior vice president of marketing and communications of the brand at Mutual of Omaha.
The float theme features a lion leaping over a safari jeep driven by current "Wild Kingdom" host Peter Gros. The jeep is dragged by a menagerie of African wildlife, including a zebra and twin giraffes. Also on the chariot are a wolf, a polar bear, and penguins from the Arctic and Antarctic, as well as a whale and sharks emerging from the ocean. Viewers will also recognize legendary "Wild Kingdom" hosts Marlin Perkins and Jim Fowler, who are included through photo-realistic floragraphs.