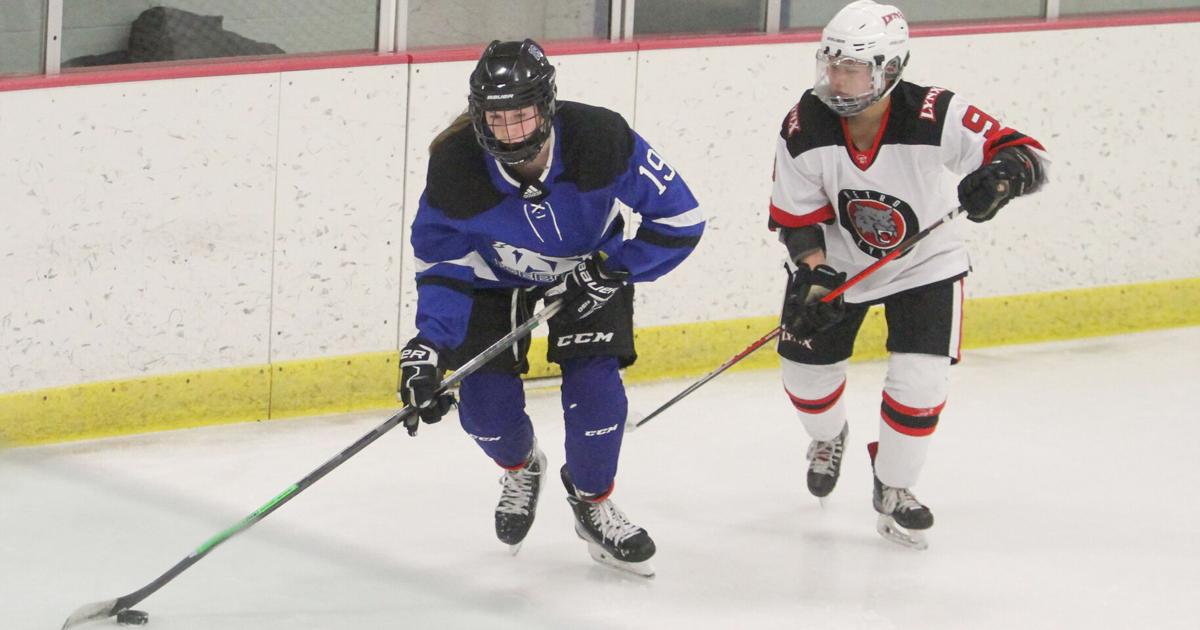 The power-play score proved to be the difference for the Stoughton Women's Hockey Co-op in a WIAA Division 1 Divisional Semifinal against Badger Conference rival Madison Metro Lynx on Wednesday. February 23, at Madison Ice Arena.
The Icebergs finished 0 for 8 on the power play against the Metro Lynx who went 2 for 4.
"Going into the third period, down 2-0, we were very happy with where we were at that point," Stoughton coach Jacob Bonsett-Veal said. "There are always these little mistakes here and there that dictate the game. We only had a few that gave them chances.
It was the first sectional finish for the Icebergs since 2015, the last year of four consecutive sectional appearances. The Icebergs finish the season 9-13-1.
"I think that will be a big motivation," Bonsett-Veal said. "It gives them a taste of what it is. The playoffs are a lot faster speed and it's a different level.
Verona senior striker Rachel Mirwald scored twice and had an assist to lead the Metro Lynx, who beat the Icebergs for the third time this season.
"It's always hard to come back after a break," Lynx head coach Kathryn Anderson said. "These girls were in a hurry to get back on the ice. It took them a little while to find their groove, but they did.
Mirwald scored a power-play goal thanks to assists from junior Grace Bonnell and senior defenseman Ally Jacobsen 6 minutes and 21 seconds into the first period.
The Icebergs had a four-minute powerplay streak in the second period. Stoughton's Addy Milota fired a high shot to the top post, but Madison goaltender Abby Nutini gloved the puck for a save to keep the Icebergs scoreless. Moments after Nutini was saved, second-year Metro Lynx forward Emma Stebbeds scored a power-play goal on a Jacobsen pass at 1:25 to give Madison a 2-0 lead.
"What really matters is the movement," Bonsett-Veal said. "We needed more exchanges between our defense and our attackers to find the best shooting percentage possible. We have always focused on taking as many shots as possible, whether you have a big opening or a small opening and plant the net. It creates havoc for the goalkeeper and you get those shrill goals.
The Lynx sealed the victory with three goals in the third period. Junior forward Rachel Jasinski (Middleton) scored on a pass from Mirwald at 3:18. Mirwald scored his second goal on a pass from Jacobsen at 12:51 to extend the Metro Lynx lead to 4-0. Bonnell capped the score with a goal at 15:43.
The Metro Lynx outscored the Icebergs 24-11. The five Icebergs players with two shots on goal are Morgan Rhyner, Katleynn Weeks, Jenna Klosinski, Laila Howe and Avery Gerothanas. Stoughton goalkeeper Aven Gruner made 19 saves.