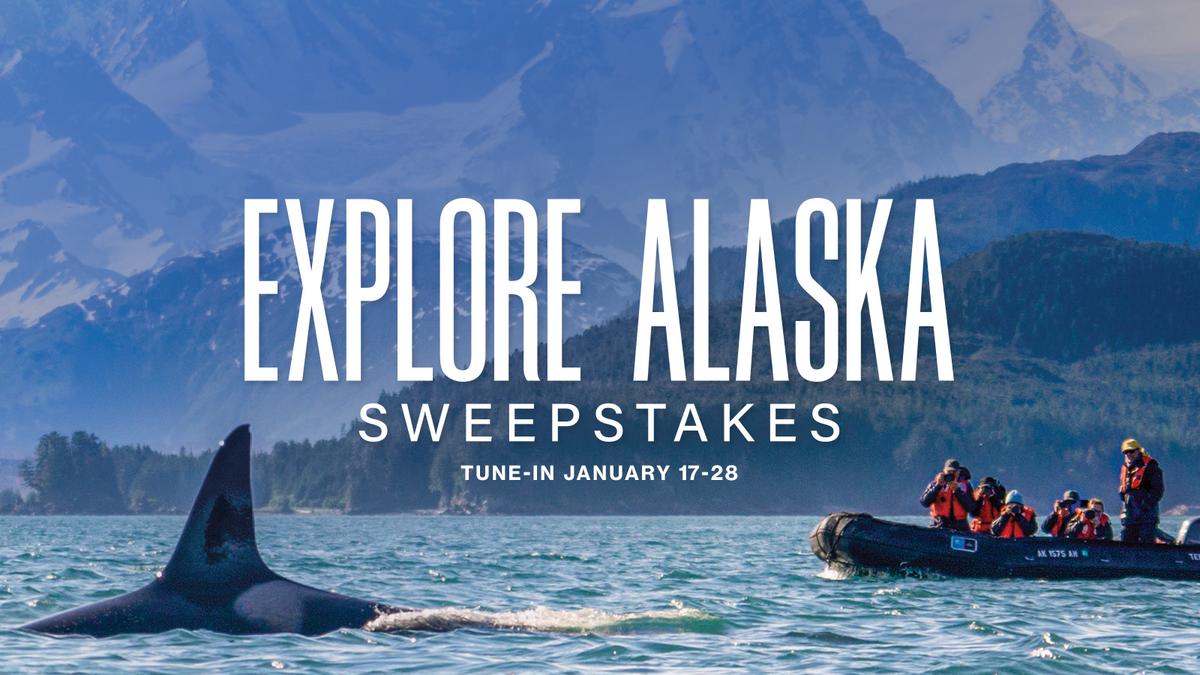 Have you ever wanted to explore the spectacular vistas and incredible wildlife of Alaska's coastal wilderness?
Well, now is your chance!
Peril! teamed up with Lindblad Expeditions – National Geographic to offer an unforgettable Exploring Alaska's Coastal Wilderness excursion every weekday from January 17-28!
HOW TO ENTER
From January 17 to 28, log in to Jeopardy! every day of the week and select the daily Final Jeopardy! category on our sweepstakes page. Then you'll be entered for a chance to win an 8-Day Alaska Expedition for Two departing in 2022 or 2023.
Yes, it's as simple as that!
ABOUT THE TOUR
For 40 years, Lindblad has provided authentic Alaskan expeditions for travelers looking to go beyond the predictable ports and tourist spots frequented by cruise ships. Their nimble ships can weave through secluded coves and harbors and get close enough to calving glaciers to feel the thunder.
On their Explore the coastal wilderness of Alaska expedition, Lindblad Expeditions – National Geographic pursues spectacular vistas, iconic wildlife and ubiquitous wilderness like no one else can. Sit right next to the tidal glacier calving in Glacier Bay National Park. Spot brown bears feeding along the shores and humpback whales breaching. Explore the coast up close by kayak, learn about the area's rich Tlingit heritage, and even learn about the startling marine world beneath the surface through the lens of an underwater specialist.
ABOUT LINDBLAD SHIPMENTS
Lindblad Expeditions – National Geographic has been offering travelers a unique and exhilarating way to see the world for over 50 years. They offer shipboard travel experiences in more than 40 regions around the world. One hundred percent carbon neutral, Lindblad is committed to sustainability and is considered the travel industry leader in responsible travel, which includes protecting nature, preserving culture, supporting communities local areas visited by the fleet and the operation of green business practices.
Don't forget to watch Jeopardy! every day of the week from January 17 to 28 and enter the raffle for your chance to win!